Posted by:
DJ Allyn, ITW
in
Front Page
,
Public Announcements
11:18 PM
After spending HOURS under the hood here, tightening screws, cinching down bolts, and looking for vacuum leaks, I finally got things humming along at a pretty respectable speed.  In the process I even "Poped" a few rivets as I have a tendency to do every now and then.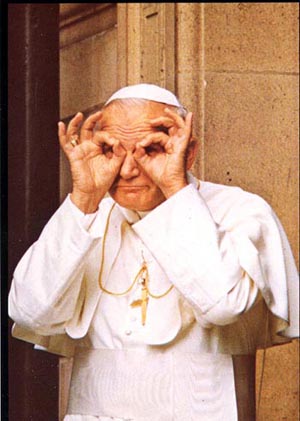 What did I find?
I know some of you expected to find this:
But I didn't.  Not even the spoor. 
Kinda hard to say.  I didn't find too much out of the ordinary — just that the Recent Comments seemed to really be a drag on the SQL server, which is strange considering that these very same plugins are used in thousands of WordPress blogs all over the world and they don't seem to be holding things back — unless they are on a Hosting Matters server.  (Israpundit is another Hosting Matters site I work on and they are also running slow when the Recent Comments plugin is used)  But they don't seem to have a problem on any of the other sites I work on.
I have completely cleared out the SQL server here of all of the non-essential tables and legacy crap left over from earlier versions.  Every plugin is up-to-date.
I have done everything but run this baby through a wind tunnel to check how aerodynamic it is.
New/Old features 
In upgrading some of the plugins here, I found that there were some that were no longer being supported.  So I went on a quest to find new ones that did the same thing.
For example, the little country flag that appears in your comments has been redone.  Hopefully, those of you who didn't have a flag before for some reason will have one now.
Now you can edit your own comments as long as it is done within 20 minutes.  Just click on the text of your comment and change it.  Management can edit anyone's comments at any time.  If you just left a comment, you should see a black band that will tell you how much time you have to edit.
If you have any problems, let me know.