Posted by:
LC JackBoot IC/A-OBR
in
LC Contributions
,
Our Military
12:38 PM
Our own Jaybear recently had the pleasure of spending a day afloat aboard the USS Cleveland (LPD-7), an amphibious transport ship. He captured some nice photos of his day on the briny-blue, rubbing elbows with our fine Navy and Marine Corps personnel assigned.
Being ever the gentleman he is, Jaybear obtained some fine photos of his adventure with the blessing of the Navy's PAO and the Major leading the attached Marine contingent, and a promise to post them up for the folks at home. Not being content with just posting the pics, Jaybear came up with a righteous web page.
A Day Aboard The USS Cleveland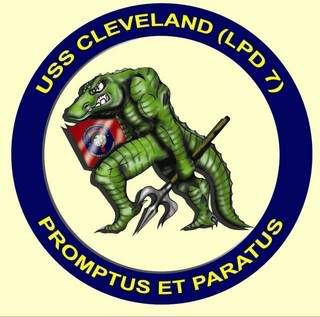 America's finest, in Defense of Freedom. May G-d Bless them and their families, one and all.