Posted by:
in
Democrat Arses
,
Idiotarians
,
Politics
,
Traitors
9:21 PM
Perhaps the fucking idiot should stick to empty platitudes about "Teh Change" and "Hope", because, when he actually starts speaking about his "ideas", it's some scary shit.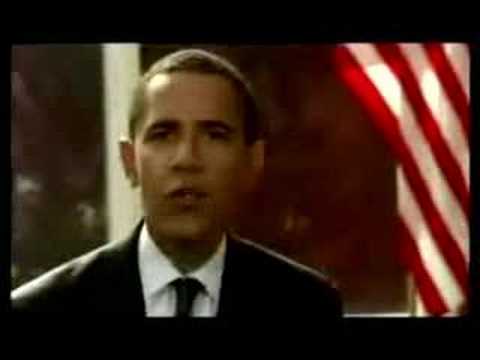 Quoteth the Obamessiah;
"As the only major candidate who opposed this war from the beginning, as president I will end it."
First off, the asshat doesn't specifically say the "War in Iraq". Leaving aside the fact that there is only one war, with two major theaters of operation, does he really mean just the "War in Iraq"? I doubt it. He is specifically telling the enemy that we will quit– That we will surrender, turn tail and run. The man who would invade a nuclear armed ally, and talk with an enemy who is working to be nuclear armed, has just told the Jihadist that they will win if he is elected President. Way to undo 6 years of sacrifice in one policy statement there Hussein. "I can run away faster than any one else! Yeah me!"
Secondly, considering the success of the war effort in Iraq, a success so remarkable that even the New Yawk Slimes has to take notice, is that really an advisable policy position to put out there for one and all to hear? Isn't that the type of Manchurian Candidate treason your supposed to keep close to your chest? Just wondering.
And He of the Dumbo Ears continues;
"I will cut investments in unproven missile defense systems…"
Hey bright one, watched the news lately? We just shot down a FREAKING SATELLITE MOVING AT 5 MILES A SECOND IN ORBIT! Not exactly what I would call "unproven". There are dozens of "unproven" missile defense systems currently in service. I seem to recall we even docked one of those "unproven" systems in Haifa a while back just for a little "insurance". Here's hoping that a Jihadi ass rapes you with an ICBM. I'll be over here with our unproven missile defense system.
He Whose Middle Name is Not to Be Spoken then drops these pearls;
"I will not weaponize space, I will slow the developement of future combat systems…"
Yeah, slowing future weapons systems and fighting the last war has worked so well in the past. Just ask the Fwench as they hunkered down behind the impenetrable Maginot Line in '40. I'm sure that our troops on the front line really appreciate that. And I hate to break this to ya skippy, but space already is weaponized. And even if it weren't, you can bet your over-sized mulatto ears-of-indeterminate-religious-background that some one else would. But wait, I forgot, he has spoken the almighty "I". He alone rules over all and when the Obamamessiah speaks, the world swoons.
"I will institute a …yada yada board to ensure the the Quadrennial Defense Review is not used to justify unnecessary spending."
How about we get the same thing for welfare and every other piece of shit federal "entitlement" program to ensure that the leeches you pander to don't get one fucking red cent of our society's producers' money, hmmm? Why so quiet there Bambi? And you can bet your sweet ass that this "independent" board won't even know what end the bullet comes out of (any volunteers to demonstrate it for 'em?). Can you just imagine the likes of Jane Fonda and Code Pink deciding how the DoD gets to spend our money?
"Third, I will set a goal of a world without nuclear weapons…"
I can dreeaaaamm!!! Unicorns and fairies and pixies, of my! Sorry there dude, that genie's long out of the bottle.
"I will seek a global ban on the production of fissile material…"
We all know how well bans work, don't we? But beyond that, this ultra-maroon just said that he will shut down every nuclear reactor on the planet. Does he even realize how stupid he is, or he is too stupid to realize how truly Stooopid he is?
The thought of this asshole as Commander-in-Chief scares me so bad I think I just shat myself.
(H/T to Dollard and Blackfive for the heads up).